2021 Tipline Conference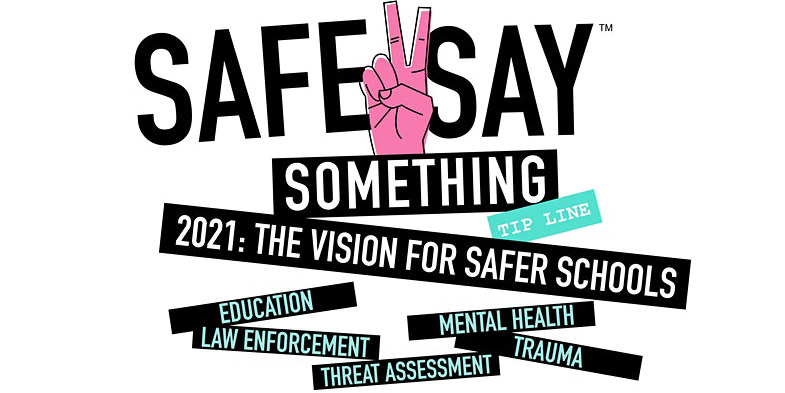 The Pennsylvania Office of the Attorney General and Sandy Hook Promise invite you to the 3rd Annual National School Safety Anonymous Reporting System Conference entitled 2021: The Vision for Safer Schools. This virtual event will feature expert presenters from around the country who will provide a 360-degree view of student safety with programs dedicated to anonymous reporting systems (ARS), threat assessment, trauma identification, and additional topics, all of which improve school safety and climate and save lives. During this three-day conference you will hear from ARS leaders from across the country, school resource officer organizations, state policy experts, and school leaders. Nationally known school safety expert Dr. Stephen Sroka will keynote on Thursday, September 16th. The program schedule is as follows:
Wednesday, September 15th | 9am – 2pm
Thursday, September 16th | 9am – 2pm
Friday, September 17th | 9am – 11am
Three days of great programming for only $25 (plus small processing fee)!
Participants will gain the knowledge, best practices, tools, and connections necessary to implement new or enhance existing anonymous reporting systems for maximum impact on improving school and community safety through intelligent, upstream prevention and intervention efforts. Participants will include teachers, counselors, and school administrators; school resource officers, 911 dispatch operators and law enforcement leadership; county and state legislators and public servants; community-based organizations focused on school/youth safety; and more.
Each day will feature a general session followed by a choice of breakout topics that will include but not be limited to: student training and engagement, mental health concerns facing youth, statewide implementation processes and lessons learned, the role of school and law enforcement response teams, school safety considerations and assessment models, legal issues, and legislative considerations.
Come join leading experts and inspired colleagues from around the country for this important, informative, and solution-oriented conference. Register to reserve your spot today. Conference attendance will cap out, don't miss your chance!